3 Sisters is a collaboration born of mutual love and respect. This family of designers each dedicate their own voice to every collection. Vintage chic, country sophistication and an appreciation for the simple elegance of life are just a few of the stylistic threads that are woven into their designs. The widespread popularity of this dy­namic trio can be attributed to their keen eye for rich yet subtle color choices and a gentle finesse of both scale and pattern.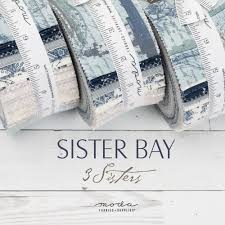 Sister's Bay fabric collection is everything you have come to expect from 3 sisters. A perfect mixture of florals, creams, shades of blue, paisley patterns with a simple nautical theme weaved throughout the collection.
It is hard not to fall in love with the simple patterns, a collection that fully displays the 3 sisters' love for simplicity, elegance, and a nod to vintage designs.
You can feel the love these sisters have for each other and design.
3 Sisters collections of fabric are rooted in the 3 sisters that form the mastery behind these designs. Each sister is different, making the collections diverse, varied, and beautiful. The relationship between these founders is based on love, and you can feel it shine through their designs. You will find the collections from 3 Sisters elegant, chic, with an appreciation for a simpler life, a touch of vintage, and oh so very stylish.
Sister Bay is the newest line we carry from the lovable 3 sisters, and we could not be more in love with this beautiful collection. You will find it is an ode to life by the bay. Shades of blue, florals, a peaceful and simple life that can only be found by the bay. The 3 sisters can be found basking in the bay life. Finding stillness in the serenity and beauty only water, sand, and sun can bring to your life.
These quilting pieces are perfect for capturing small graces that are offered down by the bay and let you bring tranquillity to your wherever you are.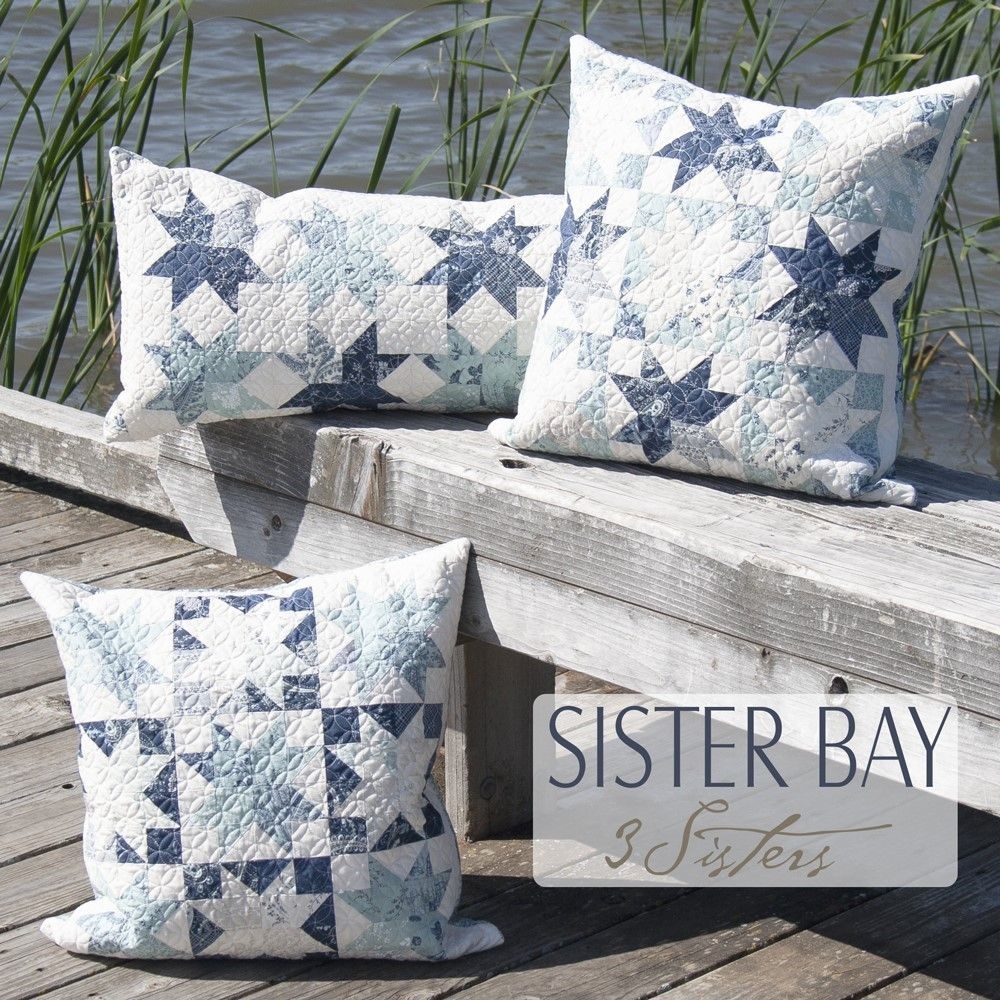 By Alicia Foreman for Mad Dog Fabrics