Starting in 2001, Sweetwater is a family-owned and operated design business. Believe it or not, this company stems from a quilt-making company called Farmyard Creations, which started in 1984. Headquartered in northeastern Colorado, Sweetwater has extended far beyond creating quilts. The company now focuses on fabrics, stickers, paper design, and much more! The focus of this growing brand is bringing a soft and sophisticated style to artists, creators, and everyone in between!
 There are so many great finds on this company's website – exploring all of them could keep you busy for hours! So here, we are going to share some of the prints and collections that caught our eye, and we are so excited to share them with you!
 

The Sweetwater Patterns

Sweetwater creates eye-catching patterns and personalized labels for quilts, fabrics, labels, and printworks. While Sweetwater offers countless seasonal fabrics, they also provide plenty of artistic patterns that work for projects and designs year-round. Here are a few that stand out the most! 
Christmas Prints
There is nothing better than a homemade gift for the holidays! The Christmas prints created by Sweetwater feature many of the season's most appreciated symbols and artistry. The Snowkissed Charm Pack is perfect for creating seasonal holiday gifts.
 This pack features fabrics showcasing holiday language, Christmas trees, snowcaps, snow-lined houses, and so much more! The fabrics within this collection come in festive colors like green, white, blue, and red.

Outdoor Patterns
Whether you love the outdoors or want to make a gift for your favorite explorer, Sweetwater creates lively nature prints offering the great outdoors from the comfort of your own home – they also make the perfect addition to a camping trip!
 Sweetwater designs prints related to camping, surfing, and plenty of other outdoors-inspired patterns to fuel the curiosity of any adventurer. For example, the Pines Pattern download features abstract geometrical pine trees in colors of green and orange, while the Surf Club pattern showcases crab designs and tones that make you think of a warm day at the beach.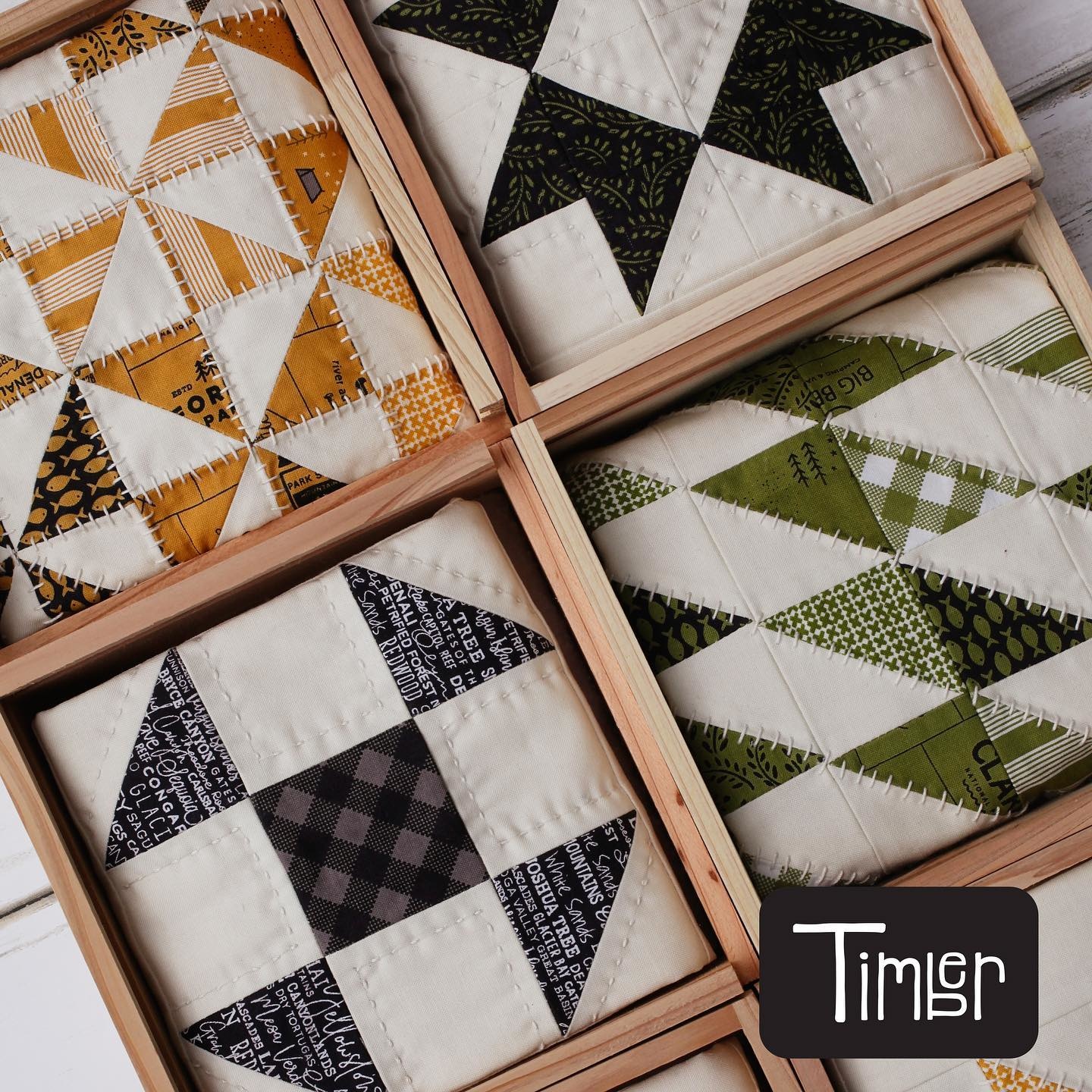 Personalized Labels And Other Products
Sweetwater may stem from a quilt-making company, but this business has expanded its products to include a full design suite. Some of which can even be used for small businesses or individuals looking to sell their handmade creations!
You will also find quilt kits complete with binding, the quilt top, and the pattern. The only other piece you need to complete the kit is backing fabric – which is also available on Sweetwater's website! These kits make great gifts and personal projects. Did we mention that there are several kits to choose from? So, you will definitely be able to find something that matches your style!
Check It Out For Yourself!
The best way to learn more about Sweetwater and its design products is to check out their website for yourself! You'll find countless creative options to feed your desire to make something truly unique and amazing!
By Alicia Foreman for Mad Dog Fabrics