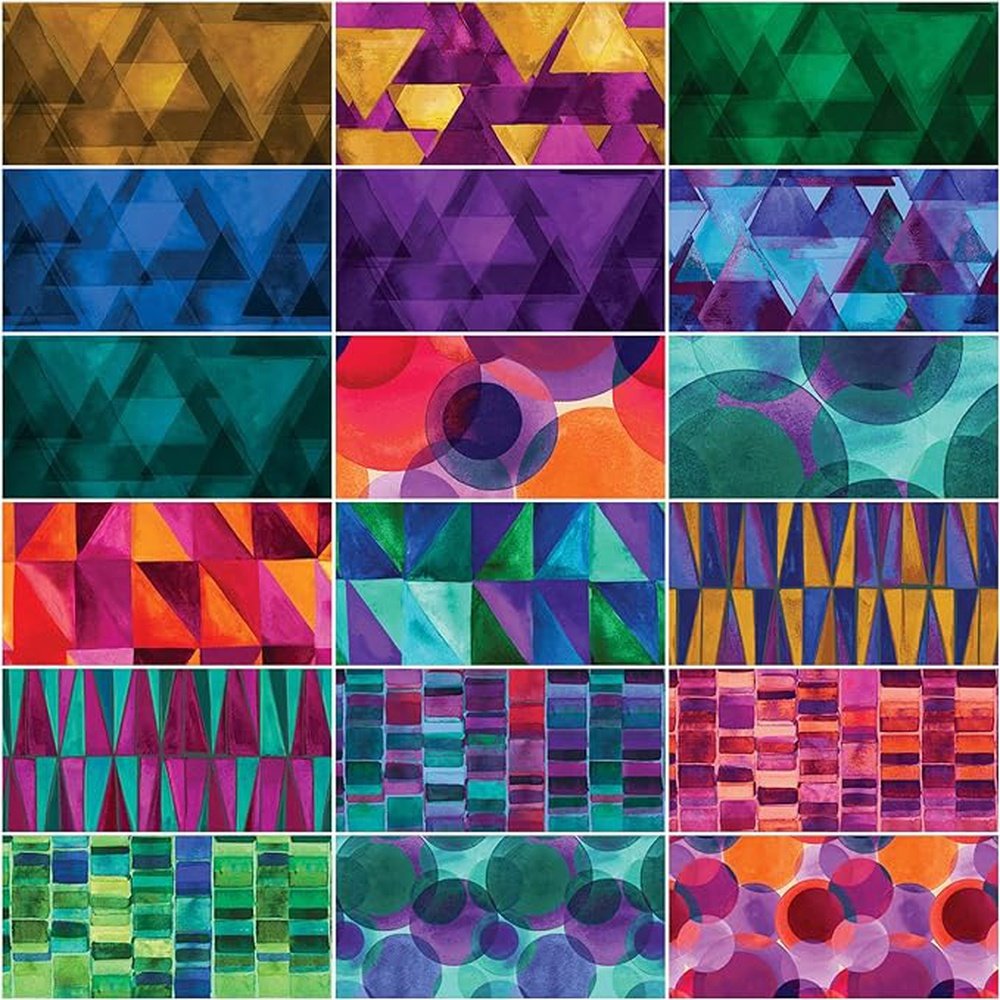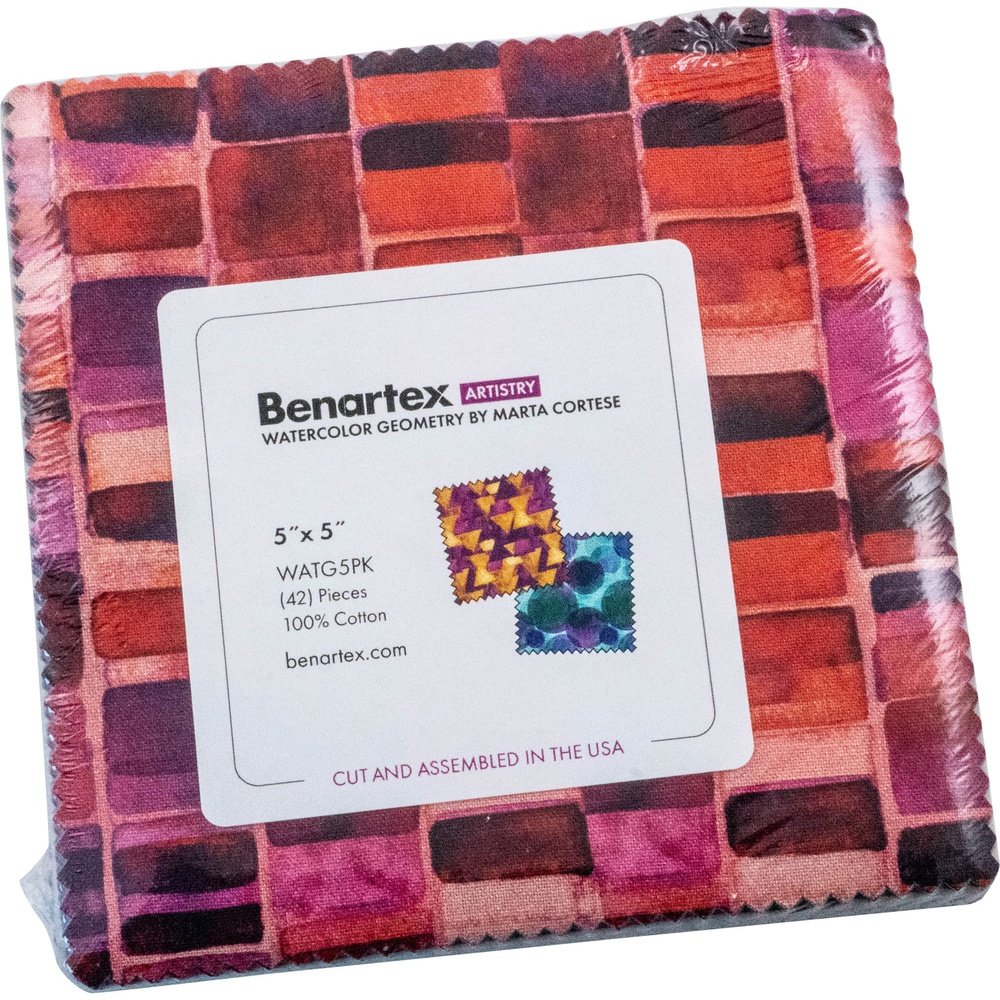 Quilting Cotton Charm Pack Watercolour Geometry By Martha Cortese For Benartex
🔥 Hot Product: Only 3 units remaining.
Regular price

$19.99

Sale price

Unit price

per
Elevate your quilting projects with the Watercolour Geometry Charm Pack by Martha Cortese for Benartex. This exquisite collection is a fusion of artistry and geometry, bringing a contemporary twist to your quilting creations.
Inside, you'll find 5" squares of premium quilting cotton, each showcasing Martha Cortese's stunning watercolor-inspired designs. With a palette of soft, soothing colors and geometric patterns, these charm squares offer endless creative possibilities. Whether you're a seasoned quilter or a novice, these pre-cut squares make it easy to craft beautiful quilt blocks, table runners, and more.
Crafted with Benartex's renowned quality, Watercolour Geometry Charm Pack is a must-have for quilters seeking elegance and innovation in their projects. Embrace the beauty of watercolors and geometry in your quilting today.
42 5" SQUARES OF FABRIC
Each print will be included and there will be duplicates in the bundle.

Please note colours may vary slightly due to differences in monitors.